The Uruguay Climate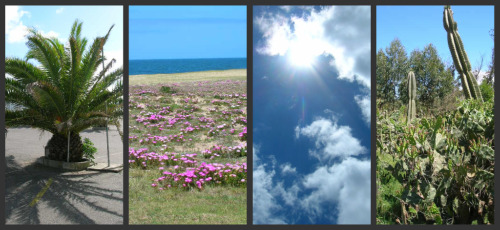 The Uruguay climate is perfect for those environmentally conscious travelers and sports enthusiasts such as surfers and sandboarders who flock to Uruguay beaches year after year.
Uruguay is well known for its scenic natural beauty and fantastic summertime weather. The nice thing about the Uruguay climate, is that it never becomes uncomfortably cold.
Those traveling during Uruguay's Carnival holiday season revel in the parades and musical concerts. No matter what time of year, guests dine on the finest steaks and fresh fruit.
If you are visiting this beautiful South American country for the first time, you will want to educate yourself about what to expect weather wise.
Americans need to understand Uruguay's seasons are differently than what they are used to. For instance, June though September is winter, the coldest time of the year. Springtime is shorter, occurring through October and November. December through March is the warmest, but it's temperate during the country's autumn season in April and May as well, and that time of the year is off peak, which might make travel to Uruguay less expensive.
During spring and winter, The Uruguay weather is chillier temperatures and more rain than it does other times of the year, but it's still warmer than many other places.
In the spring, the average temperature is around 50F or 12C. Springtime travelers could bring lightweight, long-sleeved clothing. During winter, medium-weight clothing would be ideal, as the temperature may dip to about 41F or 5C.
The high during winter is around 60F or 15C, which is actually quite nice. Bringing raingear wouldn't be a bad idea, though, especially for those who dislike being indoors while vacationing.
During summer and fall, the Uruguay climate is very pleasant and warm. It's nice because it does not remain steaming hot for long periods of time-the high is around 85F or 30C.
Even if visitors do experience an especially humid day, they can cool off by wading or swimming in their beach of choice, so packing a bathing suit is a must! Short-sleeved shirts, tank tops, shorts and Capri pants are appropriate attire while visiting during this time of the year, evening during late fall.
You might choose to bring a windbreaker or lightweight sweater in case the wind picks up later in the evening, though. Still, the low temperature is around 70F or 20C, hardly reason to worry about bundling up!
As you can see, Uruguay's climate is quite moderate throughout the year.
No matter if your preferred season is summer or winter, you will be able to enjoy the climate and many Uruguay attractions and activities.
If you are looking for a new place to snowboard or ski, Uruguay is not the right place, but for boating, eating and relaxing, it's simply perfect.