Uruguay Customs

You should know about the Uruguay Customs before exploring this Gem of South America.
When traveling to another country, tourists must respect the customs of the local people. For instance, it is widely known that the people of France do not respect those who insist on speaking English or other languages; French custom dictates that their official language be spoken at all times.
If you are unfamiliar with Uruguay customs and do not wish to commit faux pas while exploring Uruguay for the first time, this article is for you! One of the major symbols of Uruguayan culture and customs is the Uruguay Gaucho.
The gauchos were horse riding free men of the land who clearly bear resemblance to America's cowboys. Gauchos were usually cattle-herders but later dabbled as military men as well. They were known for being loyal, strong, independent and generous, so it's no wonder that many rural Uruguayans still take on the gaucho style appearance.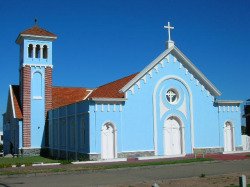 In the larger cities of Uruguay, people dress more modern and European in style. There is some class stratification, like in any other country. People also use cars as symbols of wealth, and holiday at the more luxurious resorts.
Another thing that foreigners need to understand is that the people of Uruguay love eating meat, especially beef! If you do not like beef, that is fine, but it would be a mistake to make any grandiose, negative statements about others who enjoy consuming beef. Such comments would be impolite and could offend someone serving you.
The Uruguayan drink of choice is called Yerba mate, which is tea made from the yerba mate tree. If it looks or smells unusual to you, do not make a scene! Instead, revel in having a new experience and try the tea-it's delicious! People drink it during all times of the day, so it is worth at least trying this beverage.
I liked Mate so much that I brought it home with me. Its is a heavily caffeinated drink that is served hot or cold and definately keeps your mind sharp and alert.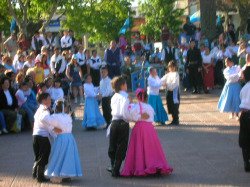 As far as sports are concerned, baseball is not the national favorite, nor is American "football." Uruguayans prefer traditional football, which Americans commonly refer to as soccer.
The teams to root for are Penarol and Nacional, so if you have your own favorites, you might want to keep them to yourself until you've gotten to know your fellow Uruguay soccer fans. Much of the local slang derives from football terminology and goings on.
During the Uruguay holiday seasons, Uruguay customs are in full swing. Uruguay music has a firm roll in the culture. Musicians perform street theatre and sing songs based on current social issues in this South American country.
Many of the people of Uruguay love milonga, which is similar to upbeat tango music, as well, and the drum-based beats of candombe, which should get you dancing even if it's something you rarely do back home.
When interacting with the people of Uruguay on a daily basis, you don't need to worry-they do not get offended as easily as the French!
They are friendly, outgoing, and are known to deliver kisses on the cheek to the close friends of opposite sex while greeting one another.
They are also straight to the point.
However, they value their Uruguay Uruguay customs and culture, so do not confuse them or their culture with that of people from Argentina or Paraguay.
Experiencing Uruguay customs is one of the best parts of traveling to this wonderful country.
If you come to Punta del Este to surf or to take part in some business meetings in Montevideo, the people of Uruguay will welcome you.