Cities of Uruguay offer lots of
Activities and Attractions
Here are some cities of Uruguay that I discovered while exploring Uruguay. I visited as many of them as I could, and intend to explore Uruguay for another month this November. Check out these cities of Uruguay and click on their names for more detailed information.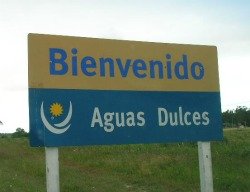 Aguas Dulces The majority of streets are named for birds, fish or trees. Colorful, hand-painted murals and other artistic endeavors can be seen almost anywhere you look. With sandy streets and wide stretches of beaches you might feel as though you are on a tropical island.
Artigas is rich in historical significance. It was named for a National Uruguay Hero - Jose Gervasio Artigas.
Atlantida It takes little imagination to realize how romantic and endearing this seaside resort actually is. You can easily picture in your mind the rich and colorful city as it must have looked in years gone by.
Cabo Polonio is home to hundreds of Sea Wolves, Cabo Polonio has three islands. Its beauty comes from its Magnificent Beaches including La Calavera or The Skull and South beaches. This large rock as the locals like to call it seems to defy the brave and transparent water of the ocean. You can access Cabo Polonio by renting a guide to drive you across the sand dunes in a dune buggy.
Canelones features a large number of beaches that are located only a short distance away. These shorelines all have their individual charms and activities. All you need to do is to decide which setting is best suited for you and your family.
Carmelo Quiet, Quaint city with cobblestone streets and beautiful white fine sand beaches Carrasco offers serene surroundings and ocean-front landscape that make this little neighborhood one of the more memorable Uruguay tourist destinations.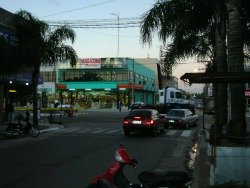 Chuy is probably best known for its duty free shopping. It borders Brazil in the North Eastern border of Uruguay. South of this city, on route 9 you can take a road to the Barra del Chuy beach Resort.
Going west on route 19 lies the San Miguel Fort which offers plenty of Colonial History.
Colonia is considered to be a national treasure by many and it has even been placed on the World Historical Heritage list.
Colonia del Sacramento is considered the Old City and maintains plenty of the old architecture. It lies on the south west side of tiny South American Country. Very pretty area that seems relaxed and warm with plenty to see.
Durazno Uruguay Be sure to explore the Durazno House of Culture and Art Museum. These buildings date back to the late 19th century. There are also the Museo Militar, the Museo del Gaucho and the Museo Eduardo Gonzales Pose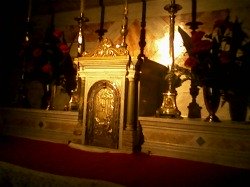 Florida will delight you to notice how family friendly the surroundings are. Combining a high standard of living with a comfortable and relaxing atmosphere. Tourists are able to enjoy leisurely strolls through the streets and experience the full adventure of the country's rich and unique cultural heritage.
Fray Bentos Although there are a number of modern shops and restaurants in this city many people choose to come here to enjoy nature, fishing and other outdoor activities.
Jose Ignacio is situated North of La Barra in a beautiful natural setting on the Atlantic Ocean. It has an interesting Lighthouse that tourists can climb. Exclusive homes owned by celebrities like Brad Pitt abound and there are excellent restaurants for seafood enthusiasts. Locals call it the place where only the wind blows.
La Barra is one of the cities of Uruguay that I spent alot of time in. This city lies north of Punta del Este and consists of ancient villages whose fishermen exibit their own style in the colors of their homes and building. There are a variety of art galleries, antique shops and a curiously interesting flea market. It is world renowned for its excellent selection of pubs, restaurants, nightclubs and nightlife.
La Paloma is another city within the Province of Rocha. Make sure to visit the lighthouse and watch the sunsets in La Baconada. You can also enjoy Surfing in Uruguay at La Aguada and enjoy great seafood.
At the Rocha lake you can also do some bird watching or said in the hand made fishing boats. You will also see plenty of people fishing from the shore line.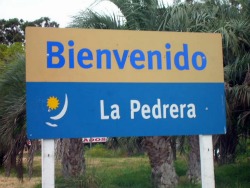 La Pedrera is well known for El Desplayado and El Barco Beach
Las Piedras is an important site because it was where one of the battles for independence first occurred in 1811. At this time the revolutionary forces were able to defeat the stronger, better armed Spanish fighters.
Maldonado is one of my favorite cities of Uruguay. It offers both modern and old architecture. The Local People of Uruguay love to shop along the Sarandi pedestrian street as well as hanging out in the San Fernando square drinking their National drink of Mate attractions to visit include the Dragons Headquarters and the Torre del Vigia or Watchtower.
Melo has retained much of its original character and remains very old fashioned. It seem more out of date with the times than smaller, more rural cities of Uruguay.
Theres plenty of other interesting information about Uruguay that I would like to share with you so, With so many interesting cities of Uruguay to explore, we had to divide them into two pages. Now you can leave our cities of Uruguay page and read about the other cities in Uruguay.