La Barra Uruguay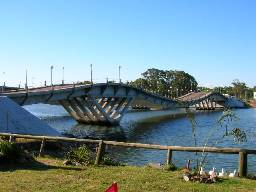 La Barra Uruguay is one of my favourite cities of Uruguay
If you are looking to party while visiting Uruguay in the summer months, then La Barra Uruguay is for you.
This high energy city in Uruguay parties all night long and continues into the early morning. In the evening, you can enjoy a great glass of local wine while you feasting on a meal made for a king by visiting one of the countless restaurants along the Ocean. Then it's off to one of the numerous dance clubs located within easy walking distance.
As the sun comes up the people of Uruguay begin to put their sunglasses on as they continue to dance into the morning hours.
You put your sunglasses on to shade your eyes from the rising sun and begin walk down to one of the beautiful Uruguay beaches offered in La Barra Uruguay.
Don't stay on the beach to long though, as the sun gets hot and turns many Uruguay tourists into red lobsters.
You have now had a fantastic dinner sampling some of the delicious
local wine, danced the night away, walked on the beach feeling the cooling wind blow through your hair. Felt the rising sun gently carress your skin and had your lungs cooled with clean refreshing ocean air.
Now its time to go back to your accommodations in Uruguay, whether it is a rented villa or apartment to catch some sleep before you do it all over again!
The night life in La Barra is mesmerizing
I intend to revisit La Barra in November and look for a house on the ocean for less than half of what it would cost me at home.
The way i figure, if I live there for a couple months a year, I can rent my new home for the rest of the year or during the peak Tourist season. Return on investment is fantastic and I have a beautiful getaway located near Punta del Este the South American Tourist capital and Maldonado where all the local people of Uruguay hang out.
For those interested in La Paloma, this Uruguayan city located in a large cove, protected by tall, old pinewoods. It maintains its natural beauty combining old growth with charming new features.
The growing demand of people wanting to escape from their hectic schedules is met by accomodating hotel services and a significant number of simple but comfortable houses, characteristic of resorts, with a "stay for a while feeling."
One of numerous Uruguay tourist attactions that La Barra has to offer, include the Museum of the Sea, which combines the history of Punta del Este the story of pirates from the local area and the most varied collection of snails, whale skeletons, shark jaws and much more.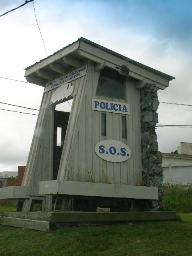 So now you have experienced La Barra. The golden beaches the nightlife, spectacular restaurants and party central in the summer months.
Maybe this isnt quite what you are looking for. Are you perhaps in search of something more layed back, like a small fishing town with unbelieveable fishing, gorgeous beaches and fantastic surfing in Uruguay combined with some of the best fresh seafood around?
If this is more your style, then I suggest we explore Punta Del Diablo.
You can rent one of the villa's or cottages and walk barefoot around the fishing boats watching surfers and fishermen explore the ocean.
You will enjoy the sweet smell of the Atlantic Ocean air mixed with the delicious tastes of seafood, gently cooking on the grills of local seaside restaurants.
That sounds good to me. I'll tell you what, go grab your bags and get ready, because We are leaving La Barra Uruguay and going to Explore Uruguay some more!
Related Article