Uruguay Horse Trekking
Have you ever wanted to wake up in the morning, look out of the window and see only green pasture and horses?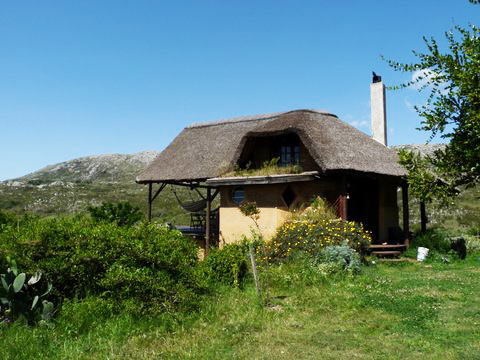 Have you been dreaming about falling asleep in utter silence, and being awoken by soft bird song?

Are you a vegetarian and find it relaxing to be in a place where they do not smuggle little pieces of ham into your omelet? Or maybe you are not a vegetarian yet, but are getting a little fed up with all the meat, but do not really know how to make delicious vegetarian recipes?

You have always had an affinity for horses, but never found a place where they would treat both you and the horses with patience and respect, and where it seemed that both horses and riders actually also have some fun? Or maybe you would really like to learn how to ride, but are also a little afraid and want to learn with a teacher and a horse that you find trustworthy? Or maybe you are an accomplished rider but are getting somewhat bored with riding around in the arena and want to get a little bit of the feeling of that freedom and open skies that you see in cowboy movies?
Or maybe you just need to get away of it all, have some time for yourself out in nature, time to think. Or, even better, time to NOT think, to just be, and listen to the rivers sweet murmuring. Ready to be in a place with no TV and with internet so slow you cannot be bothered?

Uruguay is an amazing place. Even though it is a perfectly safe with a lot of commodities, a great little airport, buses on time and a high quality in tourism, it also has a very laid back feeling to it, as if time has passed it by, somehow. Some of the rural areas are so little populated that the people in the cars still greet each other when they pass. Even on the main roads traffic is can be so sparse that you have to experience it to believe it. With way more cows and sheep than people and second place globally in ratio horse-humans (right after Mongolia) Uruguay IS rural, and proud of it, in a laid back, off hand way.

In an especially beautiful little corner of Uruguay is where Austrian born Lucie and her Uruguayan husband are living and breathing their dream. Compared to most ofUruguay's undulating, tame softness, the Sierras of Rocha make a stunning, rugged scene to their little horse farm. The little country inn ("posada de campo") has only three bedrooms to rent. They are simple and rustic but comfortable, and all boast a beautiful view. The house is only a few minutes away from a river that allows for long swims under palm trees. Caballos de Luz is also the only purely vegetarian accommodation in Uruguay, which for Lucie is not a business choice, but a way of life. The house is set in midst of an organic garden, which supplies a good part of the vegetarian meals that are being cooked up by both Santiago and Lucie.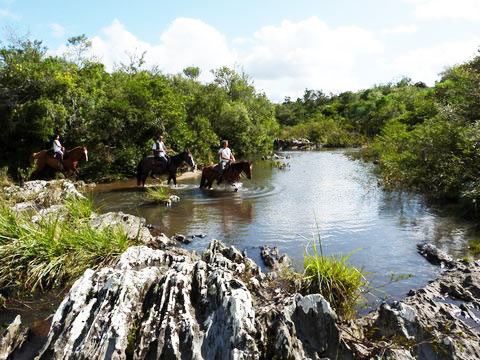 And then the horses who are the heart and soul of the whole undertaking. There are 14, some are still in training, some are perfectly reliable steeds for even the most inexperienced rider, others are more for the advanced riders and those wishing to take part in horse treks, camping trips that Caballos de Luz organize regularly and that that last from 2 to 10 days.

Far from being your typical tourist estancia, a stay with Lucie and Santiago at Caballos de Luz offers a glimpse of an authentic search for an alternative lifestyle and the owners´ true intention to dedicate their life to what they are most passionate about.