Visit Uruguay
About Us
Visits
Explore Paysandu Uruguay
by Carolita
(Montevideo Uruguay)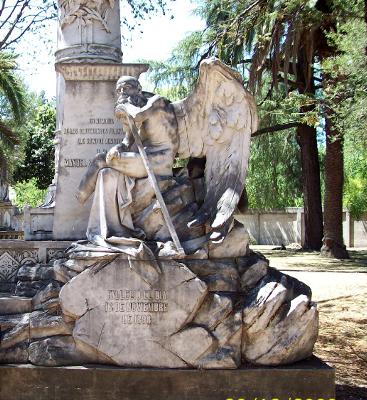 Paysandu Uruguay
The Department of Paysandu is known for its important influence on business in Uruguay and is located in a strategic area of communication with the rest of Latin America and Uruguay.

The most important routes are 3 and 24 that connect the Capital city of Uruguay and the rest of this beautiful South American Country.
The General Artigas International Bridge is located here and connects Uruguay to Argentina.

The week of Beer is one of the most important tourist events in the country. It is celebrated during Tourism week and was first celebrated in 1966.

In 1997 the doors of Amphitheatre of the Uruguay River opened it's doors. Many national and international singers perform here. This artistic stage has a seating capacity for 20,000 people.


This site was declared cultural interest , where one breathes an atmosphere desolate and sublime at the same time.

Today, the old cemetery of Paysandu, has been declared a National Historic Landmark

The magnificent sculptures that are located here were carved by artists such as Giovanni del Vecchio Morelli and Joseph Livi. You will find images of angels and saints forming this space full of niches and tombs and was built in 1859 by Francisco Poncini.

Today the the founders of Paysandu rest here.
Join in and write your own page! It's easy to do. How? Simply click here to return to Write for Explore Uruguay.