Visit Uruguay
About Us
Visits
Florida Uruguay
by Carolita
(Montevideo Uruguay)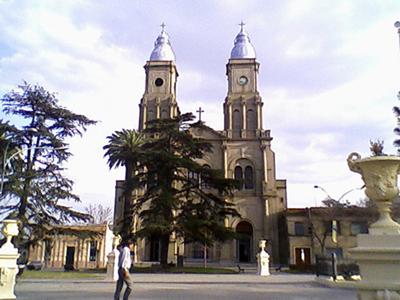 Cathedral Basilica in Florida Uruguay
The Department of Florida, Uruguay was founded by law on July 10, 1856.

Florida´s geographic location, facilitates communication with Montevideo, the capital of Uruguay. It often serves as direct cross between the north and south of this this tiny South American country.

This Department is located in the South Central area of Uruguay and facilitates the internal displacement of its inhabitants who are known as Floridenses. They travel to Montevideo for study, work, culture and or leisure.

Their economic activities are strongly related to agriculture and milk production and 40% of Uruguayan milk is produced there.

The pictures of Uruguay are from Cathedral Basilica in Florida. The national Landmark and popular Tourist attraction is one of the most beautiful architectural works of Uruguay.

Construction of this building began in 1894. It is located opposite the main square of Florida.

In the main square of Florida is a monument that pays tribute to the Declaration of Independence of Uruguay. This work was commissioned by sculptor Juan Manuel Ferrari.
Join in and write your own page! It's easy to do. How? Simply click here to return to Write for Explore Uruguay.