Manos del Uruguay yarn
Manos del Uruguay Yarn, a Bridge from the Past to the Present
Throughout the countryside of the small nation of Uruguay you can find several hundred women who are busy spinning yarns, but these are not the yarns associated with tall tales and stories found in children's books. However this exceptionally beautiful handcrafted yarn does have a very special and unique story to tell; and it is called Manos del Uruguay.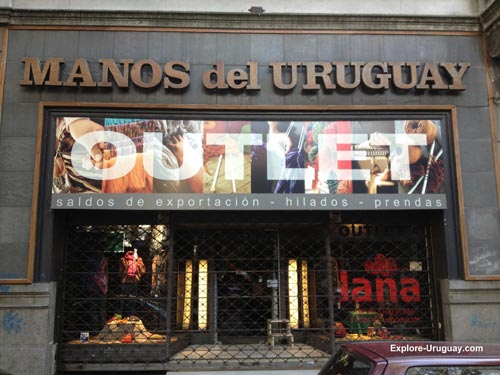 There are nearly 1000 women located in roughly 17 rural village locations who belong to a special non-profit cooperative of artisans called Manos del Uruguay (Hands of Uruguay). This grass roots organization was developed to provide women with money making opportunities for their talents and products.
These women create special handcrafted yarn that can be marketed to both South American and foreign customers. All of the materials and fibers found in the yarns are native to the villages where the women live and work. The superior quality and the superb workmanship involved have caused Manos del Uruguay yarn to become a highly sought material in the world of fashion and design.
The Hands of Uruguay is based in Nations Capital city of Montevideo Uruguay. This cooperative was formed in the late 1970s to provide job and social opportunities for women artisans living in remote, rural areas of Uruguay.
The cooperative was begun so that the women could have a viable income source in an otherwise economically challenged area, and it also affords them the option to socialize with other women. The organization is dedicated to helping these villagers succeed, but there is also emphasis on protecting the region's natural resources and environment. One other special feature of the Manos del Uruguay cooperative is that it seeks to honor these very exceptional skills and talents which the women possess.
These yarns are unique and different, and all of the work is painstakingly done by hand. The fibers are all collected, cleaned and spun by the women who belong to this Uruguay cooperative.
The yarns are even dyed to create an array of rainbow like colors. The coloring process is long and arduous and the fibers are dipped into special kettles hung over wood fires. The coloring recipes are often those that have been handed down in families for many generations. As the yarn nears completion it is obvious that each of the skeins of yarn will be a "one of a kind work of art" and no two skeins are ever exactly alike.
Since there are no dye lots, the next batch of yarn these women create will have some variation in color from the last guaranteeing each skein of this patented Uruguay yarn to be a unique shade. For this reason the cooperative marketers who sell these delicate and unusual products advise customers to make sure that they purchase an adequate supply of yarn from one batch if they do not wish to have too many color variances present.
Manos del Uruguay yarn is available in an astonishing array of colors and varieties including:
special silk and Marino blends
space and striated dyed wools
and popular natural wool selections which are designed to enhance the beauty of this material in its purest, raw state.
With the natural types of Manos de Uruguay yarn the process involves blending three shades of unprocessed wool together to give a marbled look to the resulting skeins.
Important customers of these yarn products include some of the largest and most famous fashion houses in South America, the United States, Europe and Japan. Donna Karan is one of the buyers of this product, as is the Benetton design powerhouse. Individual consumers, through several Internet websites, can also purchase Manos del Uruguay yarn that is so expertly processed and spun by women belonging to this Uruguay cooperative.
*As successful as Manos del Uruguay yarn has been for several decades there may now be clouds on the horizon.
Having been in operation for over thirty years The Hands of Uruguay cooperative has been showing possible signs of financial struggle as it battles a decline in export sales.
Much of the blame can certainly be placed on the worldwide and far-reaching effects of a declining and failing global economy.
The general manager of The Hands of Uruguay, recognizing the need to address the situation, has recently put together some alternate plans of action for the Board of Directors to consider, and the cooperative leaders remain hopeful that a financial rebound will soon occur.
The women of these rural Uruguay villages depend on the income from the cooperative to help their families. It would be shame if their future should hold visions of them sitting around a fire, spinning tales instead of creating magically colorful Manos del Uruguay yarn.