Pan de Azucar Uruguay
The Uruguay city of Pan de Azucar was originally established by Felix de Lizarza in 1874. The name was derived from a tall hill that towers over the local countryside. Surprisingly this much loved hill, for which the city is named, is not a part of this municipality but belongs to the town of Piriapolis instead.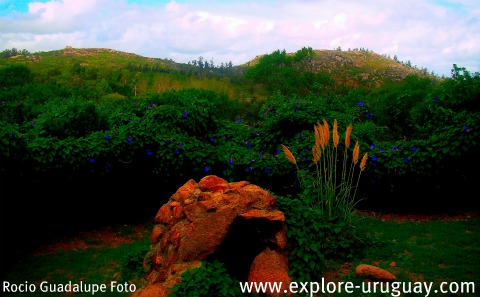 It is a relatively small town with a year round population of less than 7,000 residents. The land rises only 79 meters above sea level which makes it easy to understand the attraction and respect that locals have for Cerro Pan de Azucar which reaches a lofty 423 meters above the level of the sea.
This is the 3rd tallest hill in the nation of Uruguay and it is a favorite hiking destination. The name translates as "a loaf of sugar" and this is a perfect name because this hill provides tourists with a "sweet" experience that they will remember for a long time.
You can quickly determine which of the Uruguay hills Cerro Pan de Azucar is because there is a cross that is erected at the top of the hill. This is not just a simple little cross used "to mark the spot", but an enormous structure that is 35 meters in height.
There is a staircase that leads up to the arms and visitors are welcome to climb the steps and when you reach the top you are treated to spectacular views of the surrounding countryside.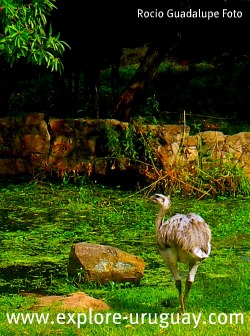 The height of your vantage point makes it possible to look out over the cities of Punta del Este and nearby Piariapolis.
This is also the location for one of the region's most beloved national parks. The people of Uruguay and tourists enjoy coming to this hillside retreat where they can enjoy a small zoo and relax with an outdoor picnic.
Many people are content to meander through the area surrounding this small Uruguay town, but if you are ready for a challenging activity this tall hill will provide you with a way to burn off some extra calories.
A round trip to the hilltop and back will cover nearly 1000 meters and it takes most people at least 2-3 hours to complete.
Make sure you have sturdy shoes with non-slip soles because there are a few steep and slippery areas that you will encounter.
When you visit this interesting little town in Uruguay you may want to schedule enough time to visit some of the beaches at Piriapolis. There are a number of additional attractions in Pan de Azucar which you can enjoy during your time here.
You could arrange a trip to see the wildlife reserve, Estacion de Cria de Fauna Autoctona or you might want to tour a former residence that belonged to Francisco Piria, Castillo de Piria.