Termas Guaviyu
by Evelyn
(Montevideo Uruguay )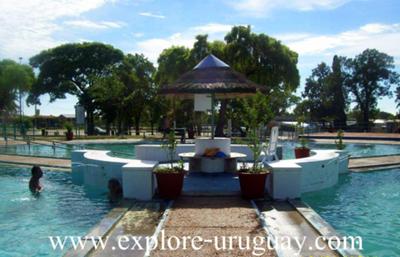 Termas Guaviya Uruguay
Welcome to Termas Guaviyu - our paradise springs
Among the many enjoyable natural resources in our country, are the famous Hot springs or sites of groundwater, which are responsible for providing one of the main
tourist
resorts.
The photos describe one of the leading spas in the
Department
of
Paysandu
, responsible for attracting thousands of visitors per year, not only from Uruguay but also tourists from foreign countries.
These waters are famous for their mineral and temperatures that help heal the body. The
hotel
has many pools, numerous deep, surrounded by an area of green spaces,
attractions for children, camping, and more.
Located just 60 km from the
City of
Paysandu
and with all the comforts at the same range.
Welcome to another of the many natural paradises in Uruguay!
Enjoy!