Teatro Solis
by Evelyn
(Montevideo Uruguay)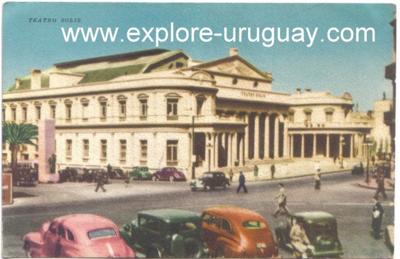 Teatro Solis 1938
The Teatro Solis is located in Montevideo Uruguay, and was inaugurated in 1856 with Verdi's opera Ernani, and currently displays numerous national and international art works.


The Teatro Solis was and is now a cultural center of Uruguay and was reopened in 2004 after being closed for numerous years due to a fire in 1998.
This national Landmark and
Tourist attraction
is located in the heart of the capital city of Uruguay, at a strategic point, just steps from the
main street of July 18
, and promenade or
rambla
.
It has an external structure very similar to ancient Greece, while inside the luxury marble and glass radiates beauty.
This
Uruguay attraction
is open to the public and offers top quality performances. However on October 12 and 13 which are Uruguay's National Heritage days, it is free to view this national treasure without the cost of admission.
We invite you come and explore one of Montevideo's most famous Landmarks!