Blues Festivals Uruguay
Blues Festivals Uruguay are becoming more popular for tourists and residents alike This South American country is truly beautiful with endless Beaches and a great deal of History and Culture. With that being said, there is also a part of Uruguay that many people might be unaware of, as blues music is actually very popular within the country.
One reason for this is the fact that there are so many European and North American settlers in the area, but another reason might be the laid back attitude of people of Uruguay.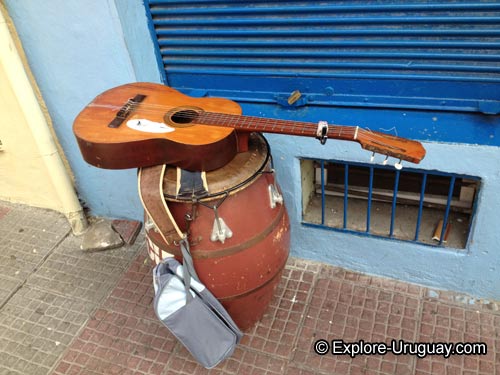 Travelers who are interested in attending any of these Blues Festivals Uruguay will definitely want to keep reading to learn about these wonderful events and their beautiful host cities of Uruguay.
The most popular Jazz Festival in Uruguay is the Festival Internacional de Jazz, which is located in Punta del Este. This festival features jazz and blues music from all over the world and is something that many people look forward to each and every year.
This festival is so well known because of its location, as Punta del Este is a beachfront resort community that has a year round population of about 7,300, but that number grows to almost 160,000 during the summer. This Uruguay festival has grown every year since its inception in 1996, with the organizers expecting this year's to be the largest one yet.
The good news for those who wish to experience this festival is that it is generally held in January, which will give festival goers the opportunity to escape the winter temperatures of their own area and spend some time in the tropical climate that Uruguay possesses.
Another thing to remember if you wish to attend any of the Blues Festivals in Uruguay, is the fact that you will want to book your hotel room or villa before you depart.
Like most of South America, Uruguay is relatively safe for travelers. Punta del Este is definitely one of the safest areas of the country, as it offers many of the countries most intersting tourist attractions.
What many people do when attending Blues Festivals Uruguay is fly into a major city like Montevideo Uruguay and then travel to the various festivals from there.
Since Montevideo is the transportation hub of the country, it is very easy to get to these tourist destinations from the city. There are also major festivals in Argentina and Brazil, which both border Uruguay, so you will be able to travel to these other locations at the same time.
It is highly recommended that you make Uruguay your hub when you visit any Blues Festival in Uruguay because life is a lot less chaotic there, since the population is much smaller than in most other South American countries.
The Political environment in Uruguay is much more liberal than most other South American nations and, therefore, is very accommodating of Tourists and expatriots. A great deal of Uruguay's GDP is based on tourism dollars, so you can expect to be treated well when you visit the country.
These Blues Festivals Uruguay are one of the ways that tourists are attracted to the country and you can bet that you will get your money's worth when you attend one.
The goal of any tourist marketing program is to convince you to return to the country year after year, so you will definitely want to visit at least once and you might find yourself a permanent vacation destination.
The Blues Festivals that you will find are truly international in flavor and will probably end up being one of the highlights of your trip.
You simply cannot miss out of these festivals if you love blues or jazz music because the festivals back home lack the Latin flair of these Blues Festivals Uruguay.
Remember that many of these festivals are in quiet beachside towns with limited places to stay, so you will want to book your trip well in advance in order to make sure that you have adequate accommodations when you arrive.
There are plenty of hotel rooms available, but many people who choose to Explore Uruguay will choose to rent out a villa or apartment, which are very popular in most areas of the country.
Leave Blues Festivals Uruguay and read about other Uruguay Activities
Related Links